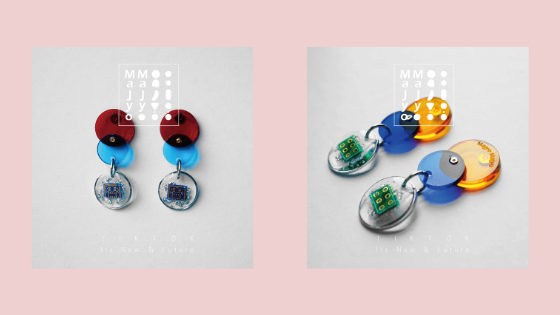 28 Apr

Create with Eco-Friendly Materials that Help Saves Our Planet

An inspiring message on a leather purse. A personalized totem on a special-made patent. A loving message marked on a family picture frame. The value of customized gifts goes beyond the object itself, for it carries the designer's unique belief, blessing, and love. In a society that's all about consumption and quick turn-around, such gifts are timeless.

In our world today, what we could do to protect our environment is an ever more important topic. Aside from reducing waste in general, more and more people are interested in reusable bags, straws, and recycled products. Laser cutters could play a big part by helping makers turning discarded materials into beautiful arts. 

Leather, wood, paper, fabric, and acrylic are excellent materials for laser engraving. But in this post, we are going to talk about something different, something that may offer you a different kind of inspiration. Here's Cement Craft Workshop and Majyo Majyo, two small boutiques that create their artworks with recycled materials. 
Cement Craft Workshop – Creations Made with Eco-Friendly Lotos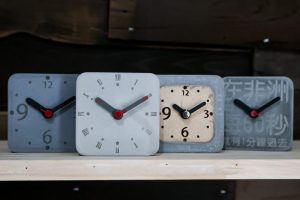 Cement Craft Workshop uses FLUX Beambox to make eco-cement clocks.
Cement Crafts Workshop designs are mostly geometrical, with particular attention to its aesthetics and functionality. At the start of the workshop, the owner uses cement as an experimental material for his work. But he soon found out that cement mining is destroying the eco-system of his hometown. With a strong belief in environment protection, he discovered Lotos, a Made-in-Taiwan waste recycled eco-friendly cement that he now uses to create. 
FLUX Beambox was used in the creative process to engrave patterns on Lotos and carve wood chips into intricate pieces. With our laser cutter, the process is made more efficient and accurate, and the design's possibility is infinite. 
Majyo Majyo – Fashion Accessory Made with Digital Wastes
The TIKTOK earring collection is one of the most popular creations of Majyo Majyo. By using Beambox laser cutting techniques, scraps of electronic components turned into fashionable accessories.
The owner of Majyo Majyo believes that you can be fashionable while being environmentally friendly. By using waste materials to create stylish accessories, Majyo Majyo hopes to bring people's attention to the environment and sustainable fashion.
Years ago, suffering from depression, she shut herself away from the world and had conversations with her inner self about the idea of "future" and the future of our planet. "Would we have an Earth filled with wastes and trashes?" is a question she often asked herself.  
From that came the idea of Majyo Majyo. She poured all her reflections into a new accessory line, using discarded electronic components and eco-friendly UV glue. Due to uncommon materials used in her accessories, all her works have gone through numerous testings and experiments before perfection. Her latest collection, Sweet Version, wrap electronic parts in a lollipop-shaped pin, aims to call for people's awareness of the growing amount of digital waste.
Unleash Your Creativity 
In recent years, the use of laser cutters has to become a big part of digital creation. An increased number of people have started using laser cutters to create artworks, turn their brilliant ideas to live, and to open businesses. FLUX believes great works need great tools, and our goal is to provide the best tool you'd need for your creation. 
LOOKING FOR MORE IDEAS?
We invite FLUXers to join our Facebook community and share your works with us! You will also find inspiration from other members.
Learn more about Beambox, the most intuitive professional laser cutter/ engraver. 
Learn more about beamo, the world's smallest CO2 laser cutter/engraver.