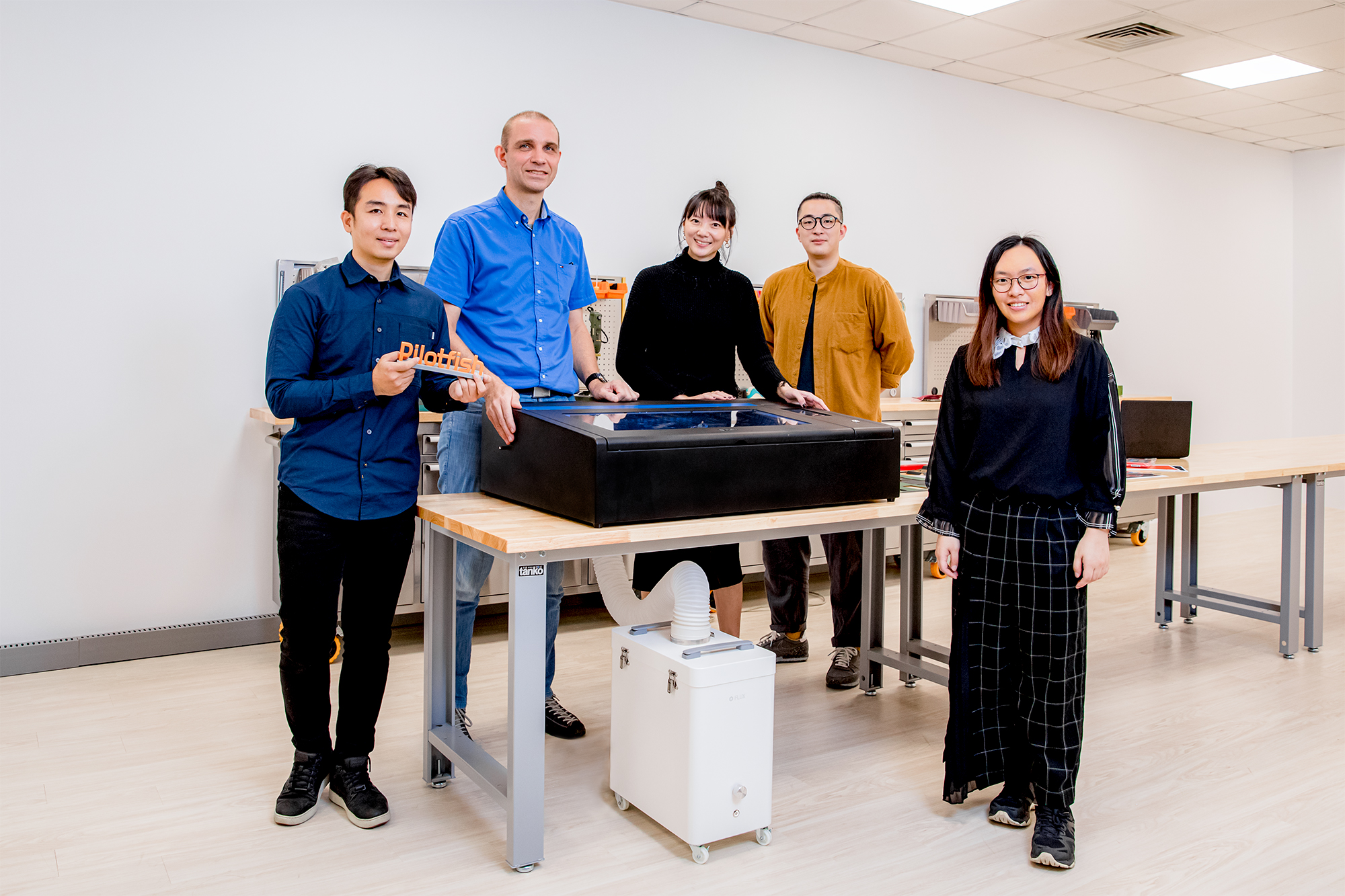 17 May

Pilotfish and FLUX Bring More Creative Ideas to Life
Pilotfish is an award-winning design and innovation consultancy with offices in Amsterdam, Berlin & Taipei. With "We humanise technology" as the brand's corporate vision, and values usability and user experience of product design significantly. In order to create products that meet the customer's needs, as well as take action to adapt to the fast-paced markets, it is necessary to spend a lot of time and cost, undertaking many unknown risks.
Therefore, Pilotfish utilizes FLUX Beambox Pro to accelerate the product design process and provide customers with more efficient and high-quality products and services.
Balancing Product Development with Customer Needs
Since its founding in 2001, Pilotfish has experienced many major market changes to understand the high degree of variability and speed requirements in the current market. Marco Heusdens, the Managing Director of the Taiwan Office, emphasized that Pilotfish is one of the few product design companies that passed ISO 9001 certification. Not only did they design aesthetic products but also ensured that every product is applicable, and guaranteed the usability verification as well as production feasibility of its products.
To achieve the goal, Pilotfish partnered with FLUX and the brand's laser cutter Beambox Pro as an excellent digital crafting tool for the development process.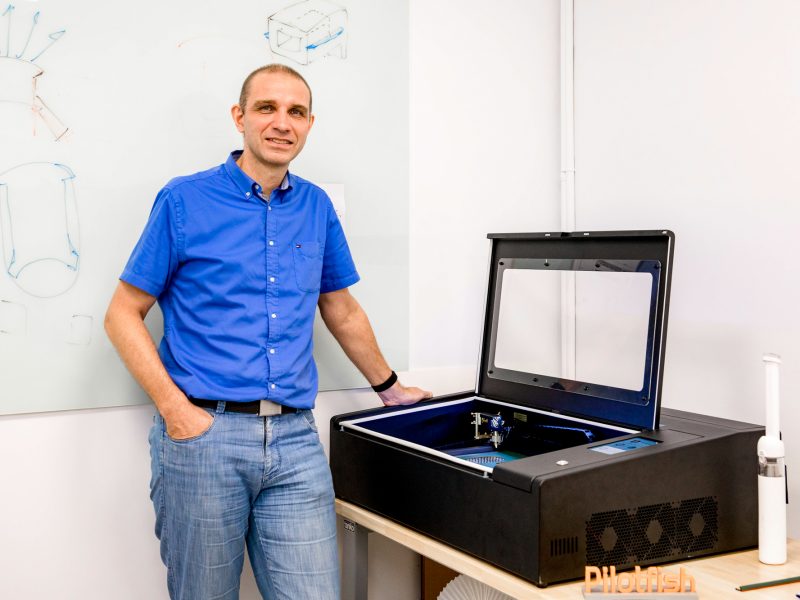 Immediately Verified the Process of Pattern-making
The machine size of FLUX Beambox Pro is moderate and combined with user-friendly software Beam Studio, which is in line with Pilotfish's pursuit of efficiency and rapid verification demands. They use the FLUX laser cutter to cut acrylic, PET, double-sided tape, EVA foam, silicone rubber, accessories, and other materials.
Moreover, Pilotfish uses them for proofing cardboard packaging materials to verify complex flat and three-dimensional structures, allowing designers and engineers to evaluate the manufacturing process and the feasibility of assembling while developing the products.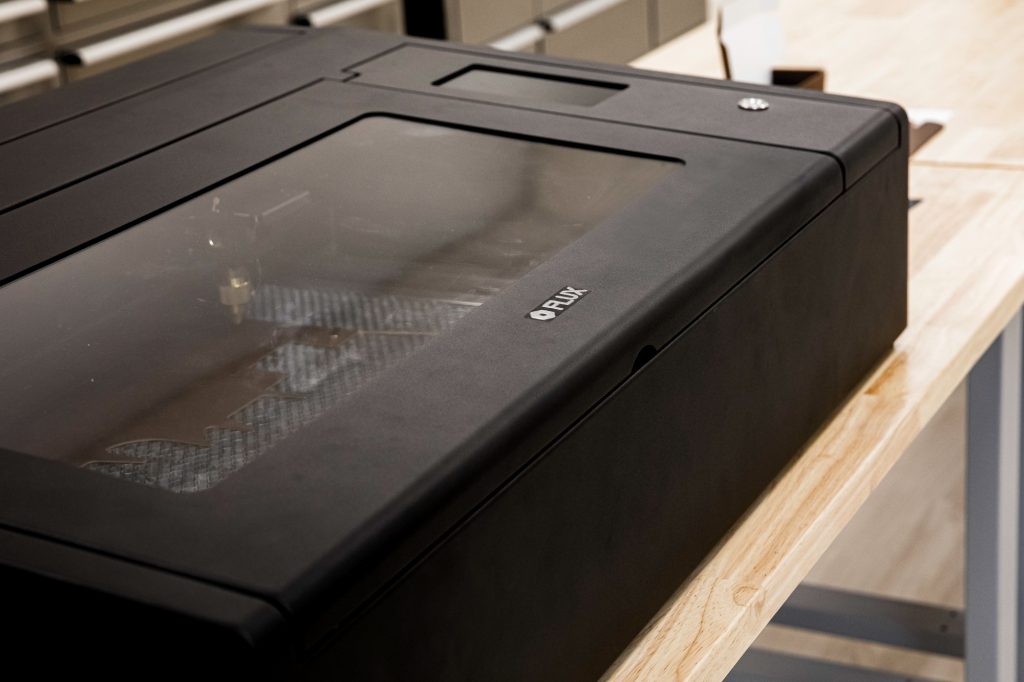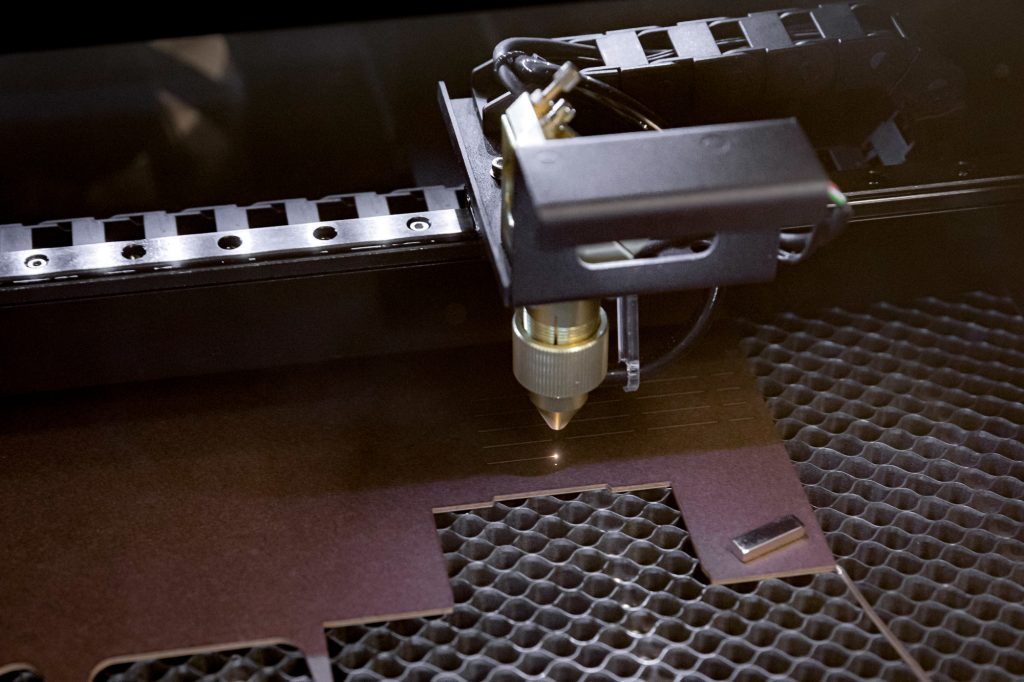 Pilotfish took a waterproof product as an example. Since a large amount of silicone rubber is used during product development, it will take more time and cost to outsource the cutting process; However, the verification of pattern-making can be accomplished internally by using Beambox Pro, which reduces the tedious process to focus more on innovative design and provide customers with better design services
'Speed is an important factor in the current market competition.' Today's product design process has been greatly compressed due to the fierce market competition. Accordingly, Pilotfish integrates the Scrum development spirit and divides each project into planning, development, prototyping, verification, and validation. Through countless projects, promptly gained experience and feedback to meet the demands of accurate development.